A Closer Look At The COP26
The UK is gearing up to host the COP26 climate summit later this year. The COP26, which stands for Conference of the Parties, is an event that will be attended by countries that signed the United Nations Framework Convention on Climate Change (UNFCCC). This treaty was signed in 1994 and this year's meeting will be the 26th such meeting, hence the 26. The last COP meeting was held in 2019 in Madrid and ended with countries agreeing to devise plans to cut their carbon emissions. 
This year, the UK will play host to the event, which is scheduled to be held in Glasgow on 1-2 November 2021. And in preparation for the summit, Boris Johnson's office has drawn up a pretty radical plan to cut down on harmful emissions. In this article, we'll take a closer look at the proposed plans, how people have reacted to the green plan to ditch gas boilers and how they could potentially impact homeowners in the UK.
Regulating Boilers Essential To Meeting The Green Goals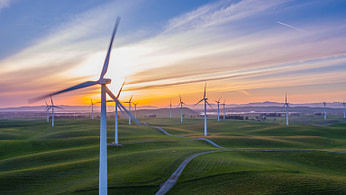 Essentially, as part of some of the proposals that are to be presented by the UK, the focus is yet again on the use of boilers. Boiler regulations have been at the forefront of green plans in an effort to reduce harmful emissions. In 2005, regulations were put into effect regarding how energy efficient a new boiler has to be. Besides this, it became law that all new boilers had to be condensing boilers. Then, in 2018, new regulations stipulated that new boilers have to have an energy label of at least 92%. 
However, it would seem that the Government is getting even more serious about the energy crises and are looking at doing away with gas boilers from 2025. This unprecedented plan has shocked many who have heard about it and many people are questioning if it is feasible, albeit necessary. 
COP26 – UK Homeowners To Find Alternatives From 2025
So what does it mean to the average homeowner in the UK? Well, this would essentially mean that if a new boiler is installed, or if the property is sold, then tougher new environmental standards will need to be met. This likely means that gas boilers will be replaced with a heat pump, which is a much more expensive solution. Heat pumps are generally also considered to be quite difficult to install, based on certain infrastructures. Currently, it is said that ministers are preparing to launch a consultation on how to regulate the new proposed rules. 
The idea behind the new regulation is that new gas boilers are to be sold from 2025. Realistically, that's not too far ahead in the future. It is a drastic step, but well needed if the government wants to reach their goal of decarbonizing buildings and installing 60 000 heat pumps per year by 2028.
Heating Engineers, You Can Trust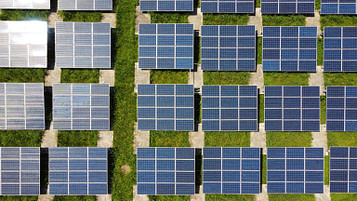 The ultimate goal for ministers at this stage seems to be to do away with every gas boiler in the UK. However, this is not something that will happen overnight and we believe that this will be a gradual process. Since the rules imply that it is only applicable to new boilers, this means that there are many, many boilers that still need to live out their lifespans. Boiler Medics will still remain your trusted London boiler maintenance, boiler installation and boiler repair engineers until boilers eventually become absolute.
Additionally, we know that like the rest of the UK, when push comes to shove, we find the necessary means to adapt and thrive. Boiler Medics have faith that our team of heating engineers will find a way to comply with new regulations, when and how they arrive. All the while providing the best service to our clients. Get in touch with us today for any boiler or underfloor heating requirements.