Servicing Your Boiler
A boiler plays an integral role in keeping your home warm by heating both the water flowing in the pipes as well as the air contained inside the place. If for some reason, you don't already have a boiler installed at your home or in your office, or your boiler is not working efficiently, then you should immediately consider getting a boiler installed, or getting it repaired – whichever case it may be, if you hope to achieve the peace of mind.
With no concern about the boiler in the spring, it turns out that it is the best season for you to tend to all your boiler needs.
Why Serving Your Boiler in Spring is in Your Best Interest?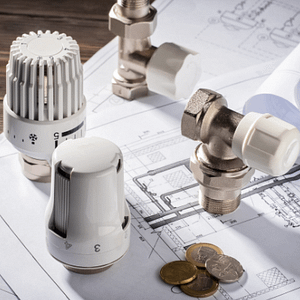 Once the winter has passed, there hardly comes a time in the other seasons when a need is presented for the use of a boiler. However, a long period of no use might cause your boiler to become rusted and inefficient. Therefore, you must hire professional boiler medics for your boiler's maintenance at least once a year, and given that, in spring, they are likely to be less occupied, you will be able to get good quality boiler servicing without much trouble during this time of the year.
Furthermore, installation or repairing of heating system in the relatively warmer time of spring ensures that everything is handled before the cold season of winter. While the work on your boiler is under process, in case an unforeseen problem arises, you won't feel any coldness or discomfort until it is resolved.
In addition to this, repairing and maintaining the boiler at the earliest caters to any inconvenience that you may face during the winter season such as high fuel bills, inefficiency in boiler operation, or even the need to replace the boiler altogether that can drain some hefty cash off your pockets. 
Boiler Servicing & Maintenance in Spring
During a season such as spring during which there is no or little use of boiler, you need to take certain steps for the maintenance of your boiler. Some steps like checking for any leakage, keeping an eye out for the gaskets, or turning on the boiler every now and then to prevent rusting, don't require technical expertise and you can take them yourself.
On the contrary, for things like repairing or replacing heating tubes, you are going to need the assistance of a skilled central heating engineer. 
Timely execution of the aforementioned steps allows your boiler to stay up and running for many more winters to come.
Best Boiler Medics in East London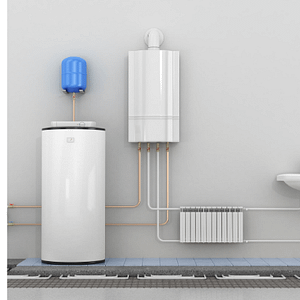 If you're looking for the leading boiler installation and boiler repair services in East London, then you have come to just the right place. 
Boiler Medics is a boiler servicing company based in the town of Leytonstone in East London and houses a team of expert boiler engineers who have been providing their services to the East Londoners for decades now. Over time, our boiler engineers have gotten better and better in the service of boiler installation and repairs. We have received numerous testimonials from many of our clients over the years; this is the practical demonstration of the emphasis we place on customer satisfaction.
Whether you need us to install or repair a combi boiler or a system boiler, our boiler engineers have the expertise to handle everything of the sort. The professionalism of our boiler engineers is further illustrated by the fact that they are gas-safe registered and offer extremely affordable costs for their services. We also offer 24-hour emergency boiler repairs in London and Essex!
So, if you've got a boiler-related situation in hand, or require any other plumbing or heating service, then don't wait for it to become grave, and contact the best heating engineers in London right away!