Avoid Your Boiler Breaking Down; Prevention is Better Than Cure
At Boiler Medics, we truly believe in the old saying "Prevention is better than cure." This is especially true when talking about boiler care. And while it is impossible to guarantee that your boiler won't break down at some point, there are distinct steps that you can take to help to prevent this from happening. We think that you will certainly agree that there is nothing worse than your boiler breaking down in the middle of a freezing UK winter! No hot water or no heating during this time can be very frustrating and inconvenient. 
However, if you follow the steps we discuss on this blog post, you can help your boiler to help you through the tough months without giving problems. It is also worth noting though, that once your boiler gets to a certain age, breakdowns are considered normal and you might want to take a look at replacing the boiler instead of simply repairing the boiler. 
Essential Boiler Care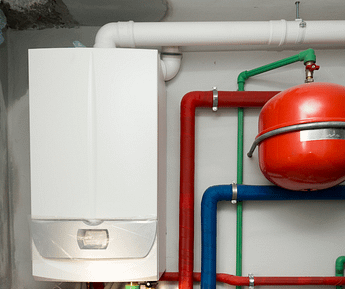 Boiler use is typically associated with the winter months and turning your boiler off in summer makes for a good way to save on energy. However, we advise switching your boiler on a couple of times during summer to ensure that it doesn't go too long without being used. By running the heating for a short while a couple of times during summer, you can prevent the boiler from seizing up due to non-use. 
Another effective step to take in preventing your boiler from future damage is to insulate your pipes. This can help you especially during the winter months, when your pipes are at risk of becoming frozen. Frozen pipes pose a risk not only to your heating system, but also to your home, should the pipe burst. Another way to prevent frozen pipes is by setting your thermostat to low while you are out during the winter months. 
Additional Steps to Take to Avoid Your Boiler Breaking Down
Once summer has passed and you start using your boiler again on a regular basis, it is essential to bleed the radiators. This seems like a fairly obvious measure to take, however, many people forget about this. When you haven't used your boiler in a while, air can enter the system and form bubbles at the top of the radiator. This stops them from working efficiently and can cause pressure on the system. Once you have bled the radiator, you should also check the boiler pressure to ensure that it has not become too low. We also highly recommend a power flush to help clear out any rust, debris and contaminants from the system. The power flush is usually performed by heating engineers such as Boiler Medics, aiding to prevent boiler breakdowns and significantly improving boiler efficiency. The process involves using a pumping unit to distribute a cleaning solution throughout the heating system.
Heating Engineers to Help Your Boiler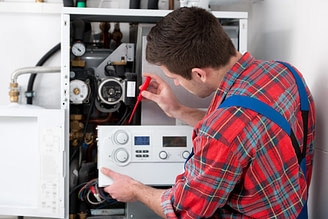 The last preventative measure on our list would be having an annual boiler service performed on your boiler. Without these, the chances of your boiler breaking down are much higher and could result in a costly emergency boiler repair. During the annual service, the heating engineer will check your boiler inside and out. A series of tests will also be performed to establish how well it works. An annual service will help you to determine where your boiler is at and what you can still expect in terms of life span. 
At Boiler Medics, we can assist you if you need any of these preventative measures done. Our expert boiler services in London will ensure that your boiler gets the attention it deserves. Whether you need to have it serviced, repaired or replaced, we have the solution for you. Additionally, you can get in touch if you require any plumbing services, underfloor heating and more!