A Closer Look at The UK ECO Scheme
In January 2013, the Energy Company Obligation (ECO) Scheme was launched by the UK Government in an effort to reduce the UK's energy consumption. This is achieved by providing grants to low-income households to assist them with improving energy efficiency within their homes. The free boiler grant is a part of the ECO and the Electricity and Gas Order, which was passed in parliament in 2012. It is primarily funded by the largest UK utility companies and will run until 2022. 
It is important to keep boilers functioning at an energy-efficient level to reduce the energy expenditure of the UK. Old boilers can waste a huge amount of energy, especially when compared to newer models and more modern solutions. Your old boiler could be costing you up to £305 a year. Essentially, you want to be heating your home for the lowest possible cost each year. 
What are the Qualifying Criteria For the Government Free Boiler Replacement Scheme?
The criteria are benefits related and based on means-tested benefits. Eligibility is dependent on several factors, the most notable being that you own your home. With that being said, unfortunately, grant funding is no longer available for landlord/ private tenants under the new ECO3 rules. Additionally, your household should be in receipt in one of the following benefits: 
Employment and support allowance

Job seeker's allowance

Universal credit

Working tax credit 

Child tax credit

Child benefit (with a qualifying household income)

Disability living allowance

Pension credit 
In addition to the aforementioned criteria, the total household income must not exceed the required maximum amount. This amount will vary based on the type of benefits that are received, as well as the number of adults and children that live on the property. The government decides this figure and whether or not it qualifies as low enough to qualify for funding assistance. 
Additional Qualifying Criteria For the Government Free Boiler Replacement Scheme
Furthermore, the property that you occupy must be of a size that will benefit from a more energy-efficient heating unit. Sadly, the size of an apartment, for example, will not produce a carbon saving that is deemed significant enough to qualify. Lastly, your property should have an existing boiler that is at least 5 years old but is not a condensing boiler. In order to determine if you qualify, a free energy assessment will be conducted in your home. It is important to note that in some instances, a small contribution will be required. This all depends on your individual qualification. 
In addition to the free boiler initiative, you could also qualify for cavity wall insulation or loft insulation. Most houses built between 1920 and 1990 actually have wall cavities between internal and external walls. When these cavities are filled with insulating materials, the warm air can stay inside and the cold air outside. Loft insulation can save you up to £250/yr since up to a third of heat escaping your home through the roof. 
Boiler Solutions Including Boiler Repairs and Boiler Replacement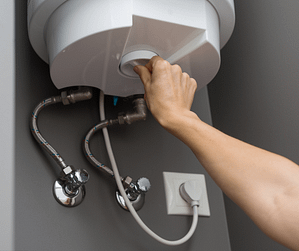 All of the options discussed above are dependent on whether or not the government deems your household as qualifying. Some of the grants will not apply to certain households. It is important to still check if you qualify for the government free boiler replacement scheme. Many UK citizens have been pleasantly surprised to find that they did actually qualify even if they initially thought they wouldn't. Although, if you don't qualify for the ECO scheme but are looking to upgrade or service your boiler, Boiler Medics is the place for you. We specialize in boiler repairs, maintenance, and installation.
Furthermore, Boiler Medics can assist you if you are thinking about replacing your boiler with underfloor heating. Whether you need this for your home, loft, or office space, we can help you with the best solution for your individual needs. For all your heating, emergency boiler repairs, and even plumbing requirements, get in touch with Boiler Medics in London today!