For Emergency boiler repair in London or Essex, Boiler Medics are the expert
Do you have an emergency boiler repair issue? Our expert boiler engineers will give you the peace of mind that Boiler Medics will be by your side in times of crisis. When a boiler fails it is not only frustrating, but it can also be dangerous. Certain toxins are released that can be poisonous to health. If you want to keep your family safe this winter, you will need to take action now! You can give us a call at any time of the day and we will send an emergency repairman to you. 
Our boiler breakdown experts will assess your system immediately and look for faults that need to be fixed promptly. They will also test your system to make sure it is in working order before they leave. Our engineers come with several years of experience so you can be sure that you are getting quality service. Boiler Medics operates locally, so we know how harsh the winter months of London and Essex are. Whether you are in Enfield, Wanstead, or Buckhurst Hill, when you need help to fix your boiler give Boiler Medics a call and you will receive a free quote.
Avoid emergency boiler repair with regular boiler maintenance by Boiler Medics. Serving all London and Essex.
Emergency boiler repair can sometimes be avoided. At Boiler Medics, we offer a wide range of boiler and central heating services to make sure you don't wake up to icicles on your pillow. All our engineers are Gas Safe registered and undertake boiler repairs, boiler services, and boiler installations. They can give you advice on how to maintain your boiler system so that it keeps running efficiently through the winter. Our emergency repair experts suggest that you can avoid a boiler emergency by regularly servicing your system. We will visit you once a year to make sure your system is in smooth operation by doing a thorough inspection to detect any faults. 
Our boiler experts will even give you a record of our inspection so that you always have this information on hand should there be a need for emergency repair. By simply giving Boiler Medics a call, you can avoid the frustration and hassle of an emergency. If your boiler is not igniting we can fix it. We also offer upgrades and even new boiler installation on finance to make sure you stay warm. Call us and we will be at your door within twenty-four hours to diagnose your boiler issue and get your heating system back in operation.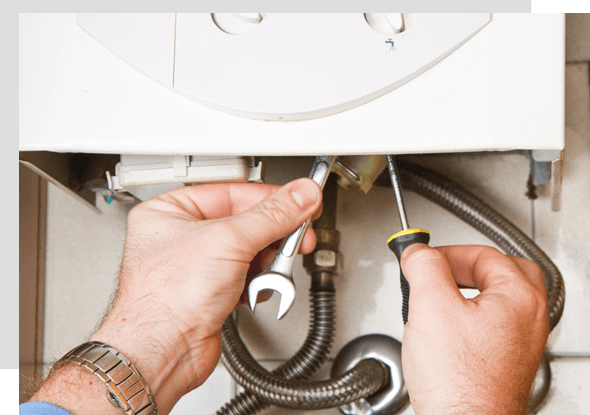 Emergency boiler repair can be critical. Boiler Medics is the only name in London for emergency boiler repair
Trust our boiler repair engineers in those critical times to get your home safe and warm again. Our high-quality specialists will be at your door within twenty-four hours to provide you with expert boiler and heating services so you won't have to burn the dining room table or chairs just for heat. We will check your system for any major or minor faults and have them fixed right away. We will also run a test on your system to ensure that it does not face another breakdown in the future. Boiler Medics uses components that have been manufactured to high standards so that they last longer. Give Boiler Medics a call immediately when you know you need emergency boiler repair.
A broken boiler is frustrating. Searching for Emergency Boiler Repair Near Me? Boiler Medics will help!
Searching for emergency boiler repair near me? Well, look no further as we offer services to your calls for an emergency boiler breakdown. 
If your boiler breaks down in the middle of the night and you need an emergency fix, no worries, we have got you covered! Our emergency boiler repairs will be done efficiently with no inflated or hidden charges. We have spent years building our reputation in East London. We are your neighborhood emergency boiler repair specialists and we care about keeping your London home warm all winter long. At Boiler Medics, we are experts in all types of boilers, but we don't stop there! If you need power flushing in Theydon Bois or even a new boiler installation in Snaresbrook, Boiler Medics are the name to trust. We will help you make the best decision about your boiler so you can go through winter without becoming one with your freezer. Boiler Medics are here to make sure you get what you need at a price that does not break your bank! Don't waste your time searching the internet, just give us a call today.